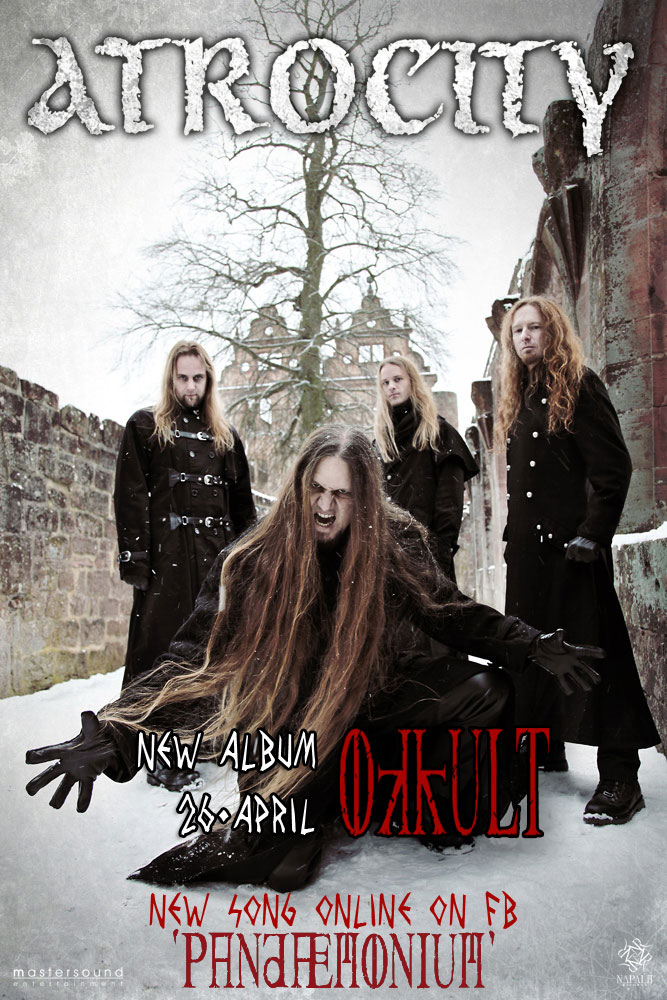 Dear Fans & Friends,
Atrocity are proud to present the first taste of the upcoming "OKKULT" album: "Pandæmonium"!
You can listen to the new track here: http://fb.bandpage.com/AtrocityOfficial
"OKKULT" will be released 26. April 2013, being the first part of the dark brutal and epic "OKKULT" album trilogy.
More information about the up-coming release and the special 'treasure hunt' will be available soon!
Stay tuned!
ATROCITY