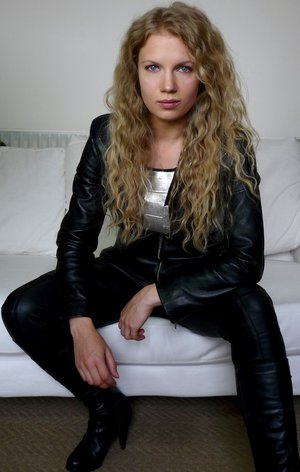 Contact & info: booking@elinasiirala.com
You can never reach the end when studying music and there's always more to learn! I love the challenges and awards that teaching brings and there's nothing better than achieving something together with a student. Through my own experiences, trials and errors, I've become very sensitive to the needs of my students and I always tailor my lessons according to the person. My own background includes all styles of music so I'm always happy to work on any material you might be interested in and the technical areas you'd like to improve, such as:
– Breathing technique
– Vocal exercises (vocal placement/projection)
– Stylistic awareness
– Repertoire
– Stage/performance technique
Singing is for everyone so no matter what age you are or which level you're at, I'm happy to help! I'm very easy going yet ambitious and I think it's important to keep the fun in what ever you do while working hard.
I'm based in NW London or I'm also able to travel to you within reasonable distance. Please get in touch for more details.
Prices:
1 Hour Lesson £30
45 min. Lesson £25
30 min. Lesson £20
Packages:
4 x 45 min. £85 (Save £15!)
6 x 45 min. £125 (Get One Lesson Free!)
(Lesson packages must be used up within 6 months)
24 hour cancellation policy for all lessons